Introduction
We are going to talk about the big packaging companies in the
packaging industry today
and the ways to succeed under the severe competition in
the global packaging market.
Overview of Packaging Market
With the rapid growth of the consumer economy,
the demand for packaging products
has been increasing all over the world. Higher requirements and standards compel the packaging companies to use different types of materials and implement new packaging technics. As a result, competition has become more and more severe
in the global packaging market
. Many company's lacks of competence ended up with plunging business or bankruptcy. The survivors strive to launch new products
with different designs or materials
to meet the
various packaging requirements.
Meanwhile, some leading packaging companies might see it as an opportunity to stand out in the industry. Particularly for those with creative products and developed technology. Packaging companies like those have always found a way to win the game despite the tough conditions. Now let's see who are the winners all over the world.
Top 6 Packaging Companies in the World
1. INTERNATIONAL PAPER
International Paper is the largest leading packaging company in the world as a manufacturer of pulp and paper packaging. The giant packaging company was established in 1898, with the headquarter in Memphis, Tennessee, the U.S. International paper has generated a revenue of $21.08 billion with 55,000 employees operating in more than 24 countries.
The company manufactures
a wide range of packaging products from envelopes to shipping
containers
. Also, the company shows
a great commitment to the business of recycling
. As reported, International Paper has collected over 6 million tons of paper in the U.S. for recycling purposes.
2. WESTROCK
The WestRock is formed by the merger between MeadWestvaco and RockTenn. The company's headquarter is in Norcross, Georgia, the U.S. Established in 2015, the new packaging company has generated a revenue of $15 billion. Today, the company can support customers from diverse end markets around the world with 42,000 employees in 30 countries. The products of WestRock include corrugated containers,
Kraft paper,
folding cartons, paperboard, displays, and protective packaging. Like the other big packaging companies, West Rock
cares about the environment
by offering recycling packaging solutions. Recently, WestRock acquired Kapstone in 2018. This enhances its ability to serve customers across systems. And make the specialty –
craft paper products
as an addition to their packaging solution portfolio. Other than a packaging company, WestRock is also known as one of the largest integrated recyclers.
3. STORA ENSO
Stora Enso is a famous Finnish company specialized in solutions based on wood and biomass, which cover a range of industries and applications worldwide. The success of the great packaging company is witnessed by various awards. The famous The Golden Egg Award in Sweden is one of them. At the same time, the packaging company plays a leading role in the
bio-economy
as a key provider of
renewable eco-friendly products in the global packaging markets.
The eco-friendly packaging products
by Stora Enso
offers a low-carbon
alternative to products made from fossil-based or other non-renewable materials. Currently, you can find their packaging solutions in a wide range of segments, from consumer markets like
personal care
,
food
, and
beverages
, to industrial applications including building,
manufacturing,
and textiles, etc.
4. SMURFIT KAPPA GROUP
Smurfit Kappa, headquartered in Dublin, is one of the leading providers of
paper-based packaging
solutions in the world. As a constituent of the Financial Times Stock Exchange 100 Index AKA FTSE 100 Index, Smurfit Kappa has branches across 23 countries in Europe and 12 in the Americas. The Ireland-based packaging company has generated revenue over $10 billion, with an employee base of 46,000 supporting about 350 production sites in 35 countries. While constantly offering an excellent portfolio of solutions paper-packing,
the packaging company cares about sustainability
with sound contributions in multiple countries. The investment by Smurfit Kappa in Mexico recently on the topic of
sustainable technology
is known as one of the largest investments in the country in the Americas.
5. REYNOLDS GROUP HOLDINGS
Reynolds Group Holding is a leading global packaging company. Based in Auckland, it manufactures and supplies
foodservice and consumer beverage packaging
products with aseptic packaging solutions including filling machines, cartons, and spouts. The packaging company has a wide range of product lines, from consumer products such as wraps, aluminum foils, trays and pans, cups, and straws to packaging materials for household and automobile industries. With an operation consisted of 5 segments, the packaging products of the company have serviced various industries including retailers mass merchandisers, grocery stores, warehouse clubs, drug stores, and military channels. The company has an association with the former Reynolds Metal Company, which was the second-largest aluminum company in the United States.
6. AMCOR LIMITED
The Amcor Group is a multinational packaging leader in developing and producing responsible packaging products. The company deals with a range of
flexible and rigid packaging products
, while cartons and closures are their specialties. You can find their packaging products in various industries including
food & beverage,
pharmaceutical, medical device, home, and personal care, etc. Today, the packaging company is dedicated to innovative packaging products with features of lightweight,
recyclable and reusable materials
. In January 2018, Amcor has pledged to develop all its packaging products to be recyclable or reusable by 2025. The headquarter of Amcor is in Australia. With around 48,000 staff, Amcor has generated $13 billion in sales with operations spanning across more than 40 countries. As you can find, some of the leading global companies originate from Australia. When it comes to Australia itself, which packaging companies excel and surpass others in rank within the industry in Australia?
Top 5 Packaging Companies in Australia
1. AMCOR LIMITED
As introduced above, the leading global packaging company is also on the list of top Australian Packaging Companies. The Group deals with a range of flexible and rigid packaging products with specialties of cartons and closures. You can find their packaging products in various industries including
food
& beverage, pharmaceutical, medical device, home, and personal care, etc. Today, the packaging company is dedicated to innovative packaging products with features of lightweight, recyclable and reusable materials. In January 2018, Amcor has pledged to develop all its packaging products to be recyclable or reusable by 2025. The headquarter of Amcor is in Australia. With around 48,000 staff, Amcor has generated $13 billion in sales with operations spanning across more than 40 countries. Undoubtedly, all these pioneering companies obtained their fame and success by-products with excellent quality and professional service.
2. ORORA LIMITED
As one of the leading packaging companies in Australia, Orora branches spanning across 7 countries with more than 6,800 team members. The company provides an extensive range of packaging products including
bottles
and
cans
,
boxes
and cartons, recycled paper, closures and caps, rigid packaging, flexible packaging, and other packaging materials and supplies. In addition to general packaging products, Orora also works with packaging solutions and displays with strong capability. The company acquired IntegraColor in March 2016, a famed provider of high-quality display solutions and services, which has been the partner of Lowe's for 15 years. More than the packaging business itself, the leading packaging company shows its leadership in renewable energy by investing over $10 million in energy efficiency projects across Australia and New Zealand.
3. PACT GROUP HOLDINGS LIMITED
As a
market leader
in the industry of rigid plastic packaging in Australia and New Zealand, the Pact Group has established its fame with the largest manufacturing scale of rigid packaging products in Australia. Being involved with
plastic packaging production
, the Pact Group focuses on expanding the capability of reuse and recycling. It collects and processes plastic resin from Australia and New Zealand with a yearly amount of 19,507 tons. Recently, the Group has announced its intention as one of the participants of a recycling project to develop a local facility producing pellets with recycled plastics. The facility will process over 25,000 tons of plastic bottles and other recyclables into
food-grade pellets
expectedly. With its reputation in the Oceania market, the packaging group also has a growing presence in Asia currently.
4. ROYAL WOLF HOLDINGS LIMITED
Established in 1995, Royal Wolf Australia is now the largest container provider in Australia and New Zealand. The market leader offers services of container design, sale, hire as well as modification as a specialist of the container packaging industry. With over 23 years' experience in the industry, it can offer professional container storage solutions to
suit the needs of various customers
. The container packaging company has won the Australian Business Award in 2019.
5. PRO-PAC PACKAGING LIMITED
With the headquarters in Australia, the international packaging company Pro-Pac Packaging Limited (PPG) has an extensive manufacturing and distribution network covering the markets throughout Australia, New Zealand, and Canada. PPG's products cover the majority of the packaging industry, from the
bags for vegetables and fruit
, sheet protection in steel production, to flexible wrapping for agricultural products. The ability to meet the diversified needs combined with high-level service makes the packaging company the largest
flexible film packaging
manufacturer in Australia in the field of industrial, agricultural, and horticultural applications. Today, you can find the operation network of Pro-Pac Group throughout Australia, New Zealand, Asia, and Canada, supported by a total of more than 850 employees. Leading packaging companies build their success by-products of exceptional quality with high-level service. At the same time, many small and medium packaging companies are offering good packaging products to feed the increasing demand in different markets with continuous efforts as well. Prime Pac is one of these packaging companies.
Introduction of Prime Pac
Prime Pac is an industry
specialist in design
, manufacture, and supply of packaging products and solutions. The company has won the trust of our customers with the ability to produce excellent packaging products and solutions combined with creative design by a variety of production lines and professional team, and satisfying service.
With our team in China and Australia working as one, we strived to tailor your needs with our products and solutions with various applications in the packaging industry.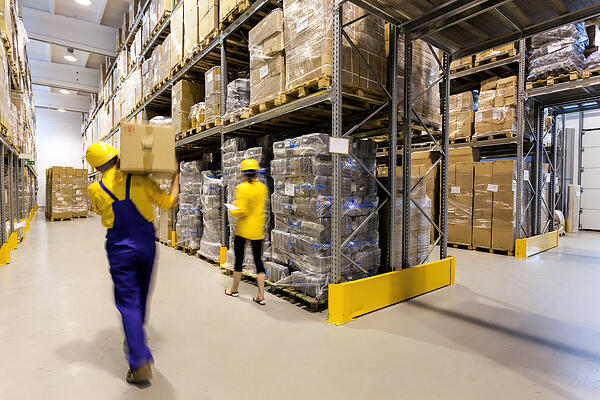 Conclusion
In conclusion, quality and creativity remain the key to success under severe competence in the packaging industry. The importance of product packaging could be more than what it used to be, particularly in the society of increasing demand for quality in every detail. After all,
a packaging with nice design
plays a significant role in the success of your business, although the product quality and performance are equivalently important. Moreover, the packaging is also another key factor as part of the quality of the product as a whole.
Packaging products are the protection of your goods
With the rapid growth of e-commerce, online shopping has become more and more popular throughout the world. The goods travel from one place to another before delivery to your hand. Some of the worldwide journeys are long enough from the west-most side of the Pacific to the opposite. Undoubtedly, the safe shipment of products is the very first guarantee of an enjoyable experience with the product at the beginning. Other than the function of protection, the product's packaging can directly affect your sales performance.
Packaging products are the face of your brand
There are times you probably fetch a product by the first sight of its attractive packaging. Or you finalize your decision to buy it because you find better packaging after a long struggle in the comparison while the other conditions or performance of the products remain the same. As you may have experienced, there's no need to mention the effect of appearance on the user experience. Therefore, be careful when choosing the packaging supplier and products for your goods.
Click
to know more about our
packaging products
offering well protections combined with
creative designs
for various companies throughout the world.